BCH Buildings Insurance Assessor Jack Batteson talks us through his Building of the Month.
Q: Why did you choose this building?
A: I chose this building as it was designed as 'one of its kind' and looks very futuristic. I saw this in passing last week, whilst on my way to an assessment of a mixed-use development in Rotherhithe.
Q: What would be the key concerns about rebuilding here?
A: The key concern when rebuilding is the site location; the structure leans right over Canada Water basin.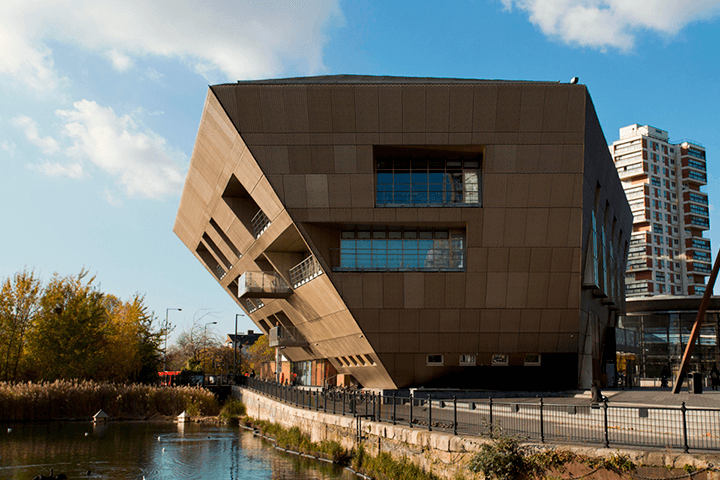 Q: Interesting facts about this building?
A: As you can see, the external envelope is aluminium with sequined perforations and is shaped like an inverted pyramid, it cost £14 million and was completed in 2011.
It houses a 150-seat theatre on the ground floor and the library holds over 40,000 books.
It also boasts excellent 'Green' credentials, with a ground source heat pump and green sedum roof.
Q: If you could survey and assess any building in the world, which would you choose?
A: If I could choose to assess any building in the world it would be the Royal Albert Hall. It is one of my favourite concert venues and I have also worked there assisting artists' performances.
Q: What do you do when you are not working?
A: My hobbies outside of work are music and sports. I play the guitar and enjoy travelling throughout London to attend gigs. I play in two 5-a-side football leagues and enjoy cycling and running. I like holidaying abroad.