Q: Why did you choose this building Freddy?
A: I choose these buildings as they are in use by a funeral directors. We don't see many funeral directors and you may or may not know, such buildings incorporate chapels.
Q: What would be the key concerns about rebuilding here?
A: The rebuilding calculation  for  these buildings was generally straight forward.  They were not necessarily complicated structures however, in terms of site access, they all were reasonably restricted;  this increases the rebuilding assessment.
Q: Was their anything unusual you discovered during your appraisal?
A: The reason I have chosen these properties, as mentioned earlier, was the fact that there was a chapel inside the building. I was personally unaware of this fact before my visit.
Upon arrival I was asked if I needed to access all areas of the property, including the chapel. I responded "yes, this would be preferable, if it is possible". The kind lady on site confirmed it would be ok, but asked if I'd prefer everything to be covered in the chapel. At this stage I had not put two and two together and as such responded by saying: "It's generally better if I can see all of the features in the property, so if possible could everything be uncovered."
I then received a slightly perplexed look from the lady, followed by a smile and the sentence 'I assume though you would prefer it if I was to cover the deceased?'
Needless to say the shock on my face turned her smile into a laugh and thankfully she then proceeded to cover the deceased before I had to access the chapel.
It has to be said this is one of the most unusual occurrences I've ever come across whilst looking at properties, but I can confirm, thanks to the kind help of the staff, I managed to achieve full access whilst maintaining total respect for the deceased and their families.
---
Surveyor, Freddy Forrest.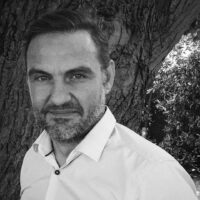 Q: What do you do when you are not working?
A: Most of my time these days is spent tending to my 18 month old daughter Annie. However when I do get a bit of spare time, I enjoy keeping fit with gym work, spinning, running etc. Competitive sports are a thing of the past now, although I do enjoy mountain biking and free skiing.