Why did you choose this building Jackie?
Having a great love of all things Indian and having visited many historic temples across India and South East Asia it had never occurred to me that it would be possible to find an equal in the suburbs of North West London.
This exquisitely carved Hindu temple of pure marble and limestone is as beautiful as anything to be found in the Indian sub-continent, and is in fact only 21 years old, every square inch hand carved by craftsmen to a breath-taking degree of detail.
But where to find the sheer number of craftsmen needed to undertake such a project, and moreover to complete it in 3 years from start to finish? Some of the blocks of marble were sourced in India, much in Italy, and together with the Bulgarian limestone used for the exterior of the building, all were transported to 14 different sites across India, there being hand-carved by more than 1,500 skilled craftsmen, before being shipped back to England and assembled on the site that was already being prepared.
The large majority of the workers were volunteers, both in India, and in London, where the final construction and assembly of the Mandir was completed over a two year period. The Mandir was opened in August 1995 by His Holiness Pramukh Swami Maharaj alongside the Haveli, a 10,000 square metre Hindu cultural centre, this building featuring equally impressive expanses of intricately carved teak…but that would need to be the subject of another article!
From a reinstatement cost assessment point of view, this created a very unique challenge – to ascertain how much it would cost to rebuild using the same degree of Hindu craftsmanship, only to be found in India, but on a more commercial basis, i.e. paid, as opposed to voluntary, labour. All elements had to be brought into the equation – costs of raw stone, shipping costs to and from India, Indian labour costs, accommodation and labour costs of craftsmen living temporarily in London….and so on!
For me it was the perfect combination of a fabulous building and a challenge to really get my teeth into!
What would be the key concerns about rebuilding in this location?
The usual issues associated with rebuilding in this location, particularly such as cost of labour and materials which are higher in London than average for the country as a whole, did not really apply to this build as so much was voluntary, and the materials sourced from abroad.
In an insurance rebuilding situation however, where paid local tradesmen would be used for all of the construction other than the stone carving, it would need to be factored in. More specifically however, the site itself is large and level, with plenty of working space around the buildings. There is a good road network with easy access from the North Circular Road and it is not a conservation area, so there are minimal extra contingencies to be added to the basic build costs.
Any interesting facts about this building?
The Mandir had to be built to conform to India's ancient architectural texts known as the Shilpa Shastras, and as such there is no structural steel support or reinforcement in the building.  This created a big challenge to ensure the building was entirely self-load-bearing and at the same time meeting British building regulations.
If you could survey and building, which would you choose?
I think it would have to be the Potala Palace in Tibet, with its incredible views of the Himalayas.  As rebuilding challenges go, this enormous palace and Buddhist place of worship, built at 3,700m and designed to be earthquake proof, yet still architecturally beautiful, has to be up there as one of the greatest.
---
Surveyor of the month, Jackie Schüpp.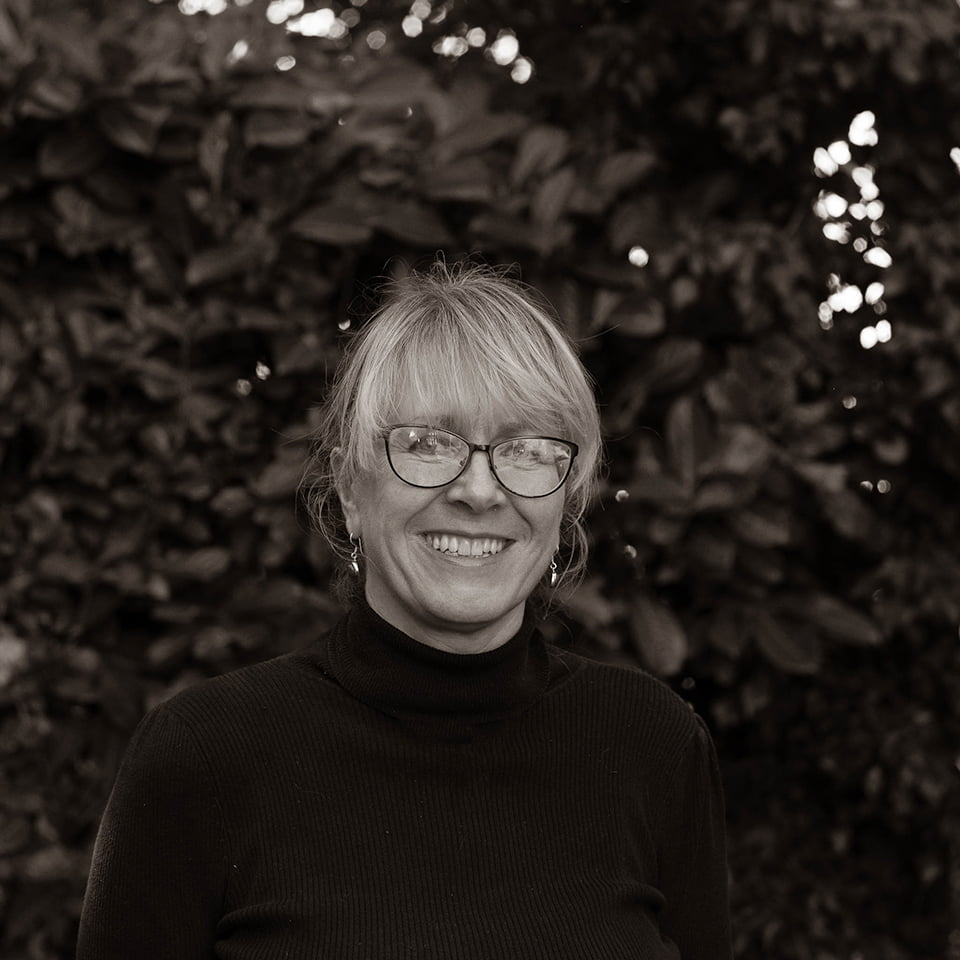 Q: What do you do when you are not working?
A: Travelling anywhere, whenever possible, with or without my husband and kids in tow!
Otherwise, I am involved with my local theatre group, usually to be found propping up bits of scenery or painting signs, with occasional forays into the acting side of things.
Am also learning Italian!