Why did you choose this building Lee?
This building offers something a little different in the context of a buildings insurance valuation, the original stone front was built in the 19th century and there has been a large modern extension built in 2002.
The extension was erected to the rear of the property and includes penthouse suites. The middle section used to be an old warehouse, but now it contains 93 luxury apartments.
Carrying out a bespoke assessment was very important in this case. The different materials used, due to the different periods of construction, could be taken into account meaning that the freeholder is neither over nor underinsured.
What would be the key concerns about rebuilding in this location?
The main issue is that part of the building sits on the waterfront of the River Aire.
This will present some unique access and construction difficulties (and therefore increased costs) for a contractor during a rebuild.
Any interesting facts about this building?
In 1888 Louis le Prince shot the first ever motion picture from Leeds bridge. On the site where he stood, there are now luxury apartments.
If you could survey any building, which would you choose?
I would love to survey and assess Stamford Bridge, huge Chelsea football fan so this would be a dream job!
Surveyor of the month, Lee Bond.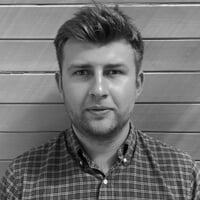 Q: What do you do when you are not working?
A: At this moment in time all of my spare hours are being taken up renovating and decorating my first house, when this is complete though I will resume my golfing and football hobbies.