Why did you choose Penton Park?
I chose this building as we constantly come across legacy properties that are diversifying their use to make the building more self-sufficient.
In this instance Penton Park is used primarily as a family dwelling however the family are utilising the large reception rooms to host weddings, company conferences and private parties. www.pentonpark.co.uk
Select week days the property also opens its doors as 'James's Place' to the disabled community and offers support whilst teaching new skills such as growing plants, art and working with animals. www.james-place.co.uk.
What would be the key concerns?
In terms of a rebuild cost assessment this property has a wealth of additional period features, as you would expect with a Grade II listed property of this era.
External details including the pediment gable would all be additional costs to the external envelope and are valued as such.
Additionally, internal finishes are measured, photographed and valued individually. This is imperative for an accurate valuation. For example, there are a number of ornate fire places within Penton Park and they have to be valued individually.
The property continues to benefit from renovation and refurbishment and e.g. the original servants quarters have yet to be restored. Therefore the 'one price fits all' certainly isn't applicable here.
As the property has a lower ground floor with windows, there are retaining walls running adjacent to the external walls on some elevations. These have to be measured for length and height and valued too. Site specific features such as these can add significantly to the overall value of the assessment.
Anything unusual?
Penton Park stands in ample grounds so in the event of a rebuild there would be no concern with space for plant, storage of materials, site waste management plan and site welfare.
Access to a property is always something to be taken into consideration as problems with access can increase costs. Here, there are two access points. The north access is far from ideal as it is obstructed by a Grade II listed heritage boundary brick wall and to obtain access to the house via this route would necessitate deliveries from multiple smaller vehicles.
Thankfully, it had been shown in recent renovations, that access from the south was not an issue, as all manner of vehicles had successfully reached the house.
These site specific factors which impact the reinstatement cost assessment enforce the importance of bespoke assessments.
---
BCH Surveyor, Zoe Davenport.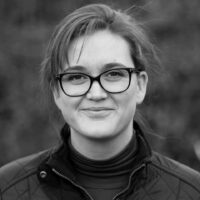 Q: What do you do outside of work?
When I'm not travelling the country assessing a variety of interesting buildings I enjoy reading and working on small property developments of my own.
I also enjoy time at the gym and am currently in training for the Great South Run and a (walking) marathon for Cancer Research.