We were delighted to enjoy the company of our customers and staff for a celebratory reception in London.
We would like to take this opportunity to thank all of our customers, current and past, for being part of the success and growth of Barrett Corp Harrington.
And naturally, to our office staff and the surveyors out there in the field, for their commitment to high standards of professionalism – which after all, is at the foundation of our business.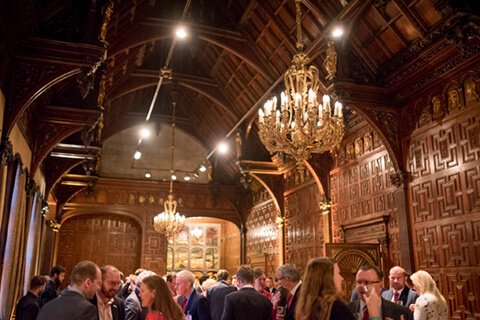 It was fitting to hold the reception at an historic building and the spectacular Neo-Gothic Mansion – Number Two Temple Place proved to be the perfect venue.
Two Temple Place is one of London's architectural gems, an extraordinary late Victorian mansion built by William Waldorf Astor on Embankment.
The house was designed for use primarily as Astor's estate office by one of the foremost neo-Gothic architects of the late nineteenth-century, John Loughborough Pearson.
We look forward to the next ten years and continued commitment to providing our customers with accurate buildings insurance valuations and protecting their valued properties.