As an insurance professional, you have an obligation to inform customers about the importance of setting the correct buildings insurance cover when advising them on their buildings insurance purchase. The correct cover is of course reliant on them providing an accurate buildings insurance rebuild value.
While this is usually standard practice, we continue to find that 80% of commercial and non-standard buildings are underinsured on average by around 55% of their re-build value. This means that the consequences of underinsurance at the time of a loss could be significant.
To assist your clients with minimising their financial risk, as well your risk as an insurance professional, you can advise them of the services available to help them achieve accurate buildings insurance rebuild values.
The Condition of Average
Many insurance policies use a Condition of Average clause. This means that the amount of claim is reduced proportionally to the value of underinsurance.
For example, your client had a property claim for £200,000 on a building which is insured for £480,000. If post loss, it is established that the property should in fact be insured for £600,000, the insurers would only be liable for 80% of the £200,000 damage.
In some instances, the insurer may be entitled to avoid the policy if it materialises that the risk was unfairly presented.
Achieving accurate buildings insurance rebuild values
To achieve an accurate rebuild value for a block of flats, commercial or non-standard property, the Royal Institution of Chartered Surveyors (RICS) recommend conducting a Reinstatement Cost Assessment (RCA).
RICS guidance for carrying out RCAs requires an experienced building insurance surveyor to physically visit and assess the property to establish an accurate rebuild value. This should include the rebuild of the property itself, demolitions, professional fees and external works.
It is often a requirement of the policy wordings to conduct an RCA at regular intervals and without a RICS compliant RCA, it's easy to overlook something which could significantly affect the rebuild cost and subsequently make a huge and shocking difference in the event of a claim.
Managing buildings insurance rebuild values on behalf of your client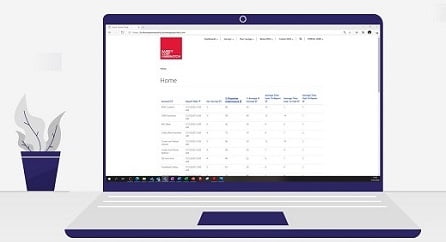 To help you manage your clients' buildings insurance rebuild values, we have created an online portal for requesting and reviewing the status of RCAs, Benchmark e-Valuations or Desktop Reviews.
With all your requests stored in one place, you can track their status with ease, review our underinsurance statistics and those of your client base.
We can also help to keep your clients informed when a new site-based or desktop review is due.
How to arrange a building insurance valuation
Through our portal or via phone or email, it's a simple process to arrange a quotation for an RCA or to instruct a Benchmark desk-based e-Valuation.
All we need to know are a few details such as postal address, property owner's details, current declared value or sum insured and how many structures are on the site.
For more information on our buildings insurance valuation services, portal or to arrange a demo, please call us on 01455 293510 or email info@bch.uk.com.